Supporters and fundraisers can now donate to 22 UK charities, including Alzheimer's Society, Scope and Cancer Research UK, through Apple Pay.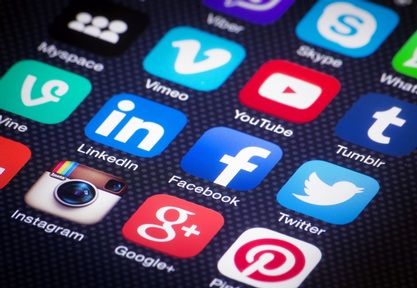 The payment method first became available commercially throughout the UK in 2015 but this is the first time charities will be able to use the secure payment system to receive donations.
Michael Dent, director of fundraising at Alzheimer's Society, said the introduction of Apple Pay donations will be a "real game changer" for charities across the country.
He said: "Offering supporters a quick and simple yet highly secure way to donate could be a real game changer for charities.
"People pay for goods online and on their mobiles every day with ease and should expect their charitable donation to be just as efficient and safe.
"This innovative technology will make single and regular donations much easier and we hope it will increase our fundraising so we can support even more people living with dementia, fund further treatments and ultimately find a cure."
The new donation method means charity supporters will be able to securely donate as and when they want to, wherever they are, revolutionising and furthering the world of digital fundraising.
Simple, secure and speedy
The ease with which people will now be able to donate to their chosen charities is vital for organisations like Scope, for whom a "modern way of fundraising" is welcome in a "cash-free wallet" world.
Tracy Griffin, director of marketing, fundraising and communications at the disability charity, explained: "Donations from individuals are vital to Scope's work.
"We know that many people want to donate to charities like Scope but the focus on a cash-free wallet means many are not able to.
"Donating to Scope through Apple Pay is simple, secure and speedy so can help us reach more people, more quickly.
"At Scope we want to be a fundraising organisation, not just an organisation that fundraises. That's why we're excited to offer Apple Pay to ensure that we can continue to raise money to support our work to make this country a place where disabled people have the same opportunities as everyone else."
Staying relevant
Graham White from Cancer Research UK added: "It's important we explore different ways for people to donate, to make sure we stay relevant and that people can continue to give to us in ways that fit into their busy lives.
"As one of the leading charities in the UK, our aim is to always put supporters' wishes first and Apple Pay adds to the other donation methods that supporters have told us they like to use.
"It simply makes donating even easier."
Apple Pay is compatible with the iPhone SE, iPhone 6 and later, iPad Pro, iPad Air 2, iPad mini 3 and later, and Apple Watch.
To find out more about Apple Pay and the charities that have enabled it for donations, visit: www.apple.com/apple-pay