Home care workers will be sharing their experiences of caring for people with dementia at a free dementia awareness session in Guildford.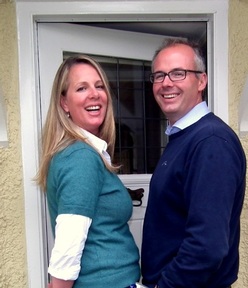 The session on 25 May is being held by Home Counties Carers along with outreach workers from The Alzheimer's Society.
The awareness raising event will cover the different stages of dementia as well as the various types of care and support available.
Matthew Kalupka, managing director of Home Counties Carers hopes "that the informative but informal sessions allow local people who are supporting a loved one with dementia the opportunity to share real life experiences with each other and pick up tips and techniques that will help them manage what can be desperately difficult situations."
He added: "We hope these sessions also help people not directly touched by dementia to understand the disease and needs of those affected by it.
"A number of our amazing carers will be present to share their experience and give some insights into how they handle different situations which I hope will boost confidence and really help people every day."
Home Counties Carers staff and dementia champions will be available after the session to answer any questions.
The session is the latest in a series of events that Home Counties Carers are running in the local community to raise dementia awareness. The sessions are not just for friends and families who are supporting someone with dementia - the wider aim is to foster greater awareness at large in a bid to create dementia friendly environments.
The event will take place at the West Clandon Royal British Legion Club on Thursday 25 May between 2-4pm.
click here for more details or to contact Home Counties Carers