Home care providers are faced with having to offer home care to an increasing number of people as the population ages with more complex needs. This coupled with Brexit, which providers fear could trigger an exodus of EU home care workers, could see the home care sector heading into a recruitment crisis.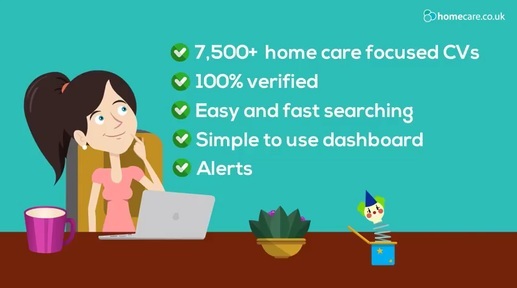 Academics in a recent study published in The Lancet predicted that by 2025, an extra 4.4m people in Britain will require care at home.
In a bid to tackle this extra demand, homecare.co.uk, the leading home care review site, has launched its CV Search tool to help providers easily search for and recruit staff.
Oli Blackwell, chief technical officer of homecare.co.uk said: "Home care workers can often be the only social contact an elderly or vulnerable person has in the day. As well as providing essential care and support, they can be that all important link with the outside world and their impact should not be underestimated.
Ease recruitment problems
"Some home care providers have real problems recruiting staff and we are hoping this will make a difference and help to ease their recruitment problems.
"We now have over 7,500 CVs stored on our site and employers can put in their key criteria and search for people's desired job roles, salary range, languages spoken, location and the type of contract they are looking for."
When an employer clicks on a CV they are interested in, they can then save it, add notes and email the candidate directly.
Caring and committed home care workers are vital for any home care business so if the right candidate is looking for a job, home care providers need to know about it immediately.
Sign up for alerts
Mr Blackwell added: "Here's where it gets interesting. If you want to be the first to know about new candidates coming on the market, setting up a CV Alert is key. You can set the frequency of your alerts to monthly, weekly, daily or hourly and if you want to be notified straight away there's an immediate alert option."
The CV Search tool is equally as useful to people looking for a job in the home care sector as they can register their CV for free, in the knowledge it will be viewed by countless employers.
Potential employees looking for jobs listed on homecare.co.uk range from live-in-carers to care and support workers and nurses.
To find out about CV Search, you can watch the animation
For more information on CV Search go to www.homecare.co.uk/cv/
If you wish to sign up to register your CV go to www.homecare.co.uk/my_cv.cfm