Toby Young, the free schools campaigner, has defended himself in the furore over his controversial appointment to the board of the universities watchdog, saying "I have an older brother with learning disabilities".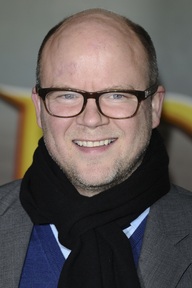 Mr Young has been hit by a huge wave of criticism after he was appointed to the board of the Office for Students, due to accusations of homophobia, misogyny and making offensive comments about people with disabilities in his newspaper and magazine columns and social media posts.
In the wake of the criticism, Mr Young has written a blog post and a series of tweets, saying he regrets the "politically incorrect" remarks he made in the past.
One of the comments he has been lambasted for was in a column for Spectator magazine back in 2012, where he criticised inclusivity saying: 'It's one of those ghastly, politically correct words that have survived the demise of New Labour. Schools have got to be 'inclusive' these days. That means wheelchair ramps, the complete works of Alice Walker in the school library (though no Mark Twain) and a Special Educational Needs Department that can cope with everything from dyslexia to Münchausen syndrome by proxy'.
Labour MP David Lammy, is strongly opposed to his appointment, tweeting: "Weeks after sexual harassment scandals break across Westminster the Government somehow deem it appropriate to appoint an avowed and proudly sexist misogynist to public office. Wholly unqualified, on the record making hugely offensive remarks about disabled and working class students."
In 1988, Mr Young wrote about working class students at Oxford University being 'universally unattractive' referring to them as 'small, vaguely deformed undergraduates'.
Toby Young defended his attitude towards people with disabilities, on twitter saying: "I'm also a defender of teaching children with disabilities in mainstream schools. I have an older brother with learning disabilities and I'm a patron of the residential care home he's lived in for 20 years."
He also claimed in his blog to be a supporter of women's rights and LGBT rights.
His tweets however include a number of derogatory comments about women including one in 2009, while watching Comic Relief on television, he posted on Twitter: "What happened to [Claudia] Winkleman's breasts? Put on some weight, girlie."
Mr Young is one of 15 board members selected following an open appointment process. Others on the board include lawyer Simon Levine, Boots executive Elizabeth Fagan and barrister Carl Lygo.