Allied Healthcare, one of the country's largest home care providers which cares for 13,500 people in the UK, is seeking a rescue plan to "ensure safe continuity of care across our UK-wide operations" after admitting it has been operating in a "highly challenging environment".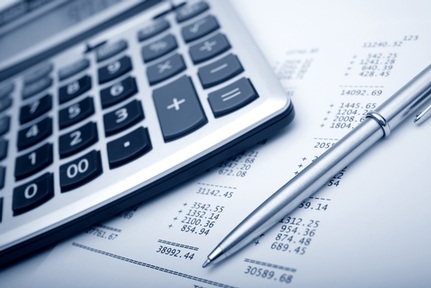 The home care firm, which employs more than 8,700 people, is set to file for protection from its creditors by pursuing a Company Voluntary Arrangement (CVA).
The CVA will enable Allied Healthcare to agree a revised schedule of repayments with its creditors so that the company can continue investing in its services.
A spokesman for Allied Healthcare said: "As with many independent providers in the UK health and social care sector, Allied Healthcare has been operating in a highly challenging environment for a sustained period of time, which has placed pressure on the company.
"As a result of these challenges, Allied Healthcare has taken the decision to pursue a Company Voluntary Arrangement (CVA), as part of a prospective business plan that will ensure safe continuity of care across our UK-wide operations, place the company on a sustainable long-term footing, and maximise repayments to creditors.
No redundancies or branch closures
The home care provider, which has 83 branches the UK, said: "Under the CVA plan, there would be no redundancies or branch closures as a result of its implementation."
Its chief executive Luca Warnke has cited in a letter to creditors, that rising agency staff costs and a shortage of nurses since the Brexit vote, as well as an estimated £11m bill for backdated 'sleep in' payments, had made it a highly challenging environment for the firm.
In 2017, the Government decided to change its guidance on how sleep-in care workers should be paid by making care bosses pay six years' worth of backdated wages in line with minimum wage to night-time staff. The Government stated the care workers were entitled to get the national minimum wage for the whole time they are at a client's home instead of only a flat rate.
The change resulted in charities warning this would cost care providers £400m -prompting fears of care firm failures.
At the time of the Government's decision, Colin Angel, policy and campaigns director for the UK Home Care Association (UKHCA) representing home care providers, warned a significant number of providers are "at risk of financial failure due to HMRC's retrospective application of the revised interpretation."
Allied Healthcare was founded in 1972. Its home care services include caring for older people, those with complex conditions such as dementia or acquired brain injuries, support for people with disabilities and reablement care for those recovering from illness or injury.
Referring to the proposed CVA, Allied Healthcare said: "The workable solution that we are negotiating with our creditors will address the short-term pressures facing the business, while avoiding any impact on our employees or the day-to-day care that Allied Healthcare provides across the UK."
Allied Healthcare said it "remains business as usual for Allied Healthcare employees and customers", and "all visits from care workers will continue as planned and service-users' care plans will remain the same."